The Genius of Painting
Caravaggio Masterpieces
Type
Private walking tour
Group
Contact us for groups larger than 5
W
alking through Rome's historic center, we'll journey through the life and art of Caravaggio as we visit churches for which his work was commissioned and where it still resides centuries later, in addition to selected museum collections that hold his masterpieces. We also explore where Caravaggio lived, worked, and fought as we discuss his unprecedented visual technique and its relation to his mercurial character and powerful spiritual expression. At the end of our time together, you will fully understand how Caravaggio's edgy existence in Rome directly influenced the monumental and breathtaking paintings we are still privileged to see today and why his works are still so meaningful to us.
Michelangelo Merisi da Caravaggio, known as Caravaggio, was the most important painter in Italy in the 17th century. At the turn of the century, Caravaggio arrived in Rome unknown and penniless to eventually spend fourteen illustrious years, reaching the heights of his career, while at the same time becoming involved in skirmishes, duels, jail time, and murder. He bounced between life on the streets and life among intellectuals and aristocrats who were pushing the boundaries of science and culture in the wake of the Renaissance. Unlike most painters of the time, he painted ordinary people, friends and lovers from life, capturing their expressions and sensuality. Caravaggio's precarious balancing act was doomed from the start with controversy dogging him through the years until a death sentence forced him to run for his life. As intense as his own life, his revolutionary paintings are characterized by use of dramatic light and shadow and for their shocking realism and intense imagery.
Related
Tours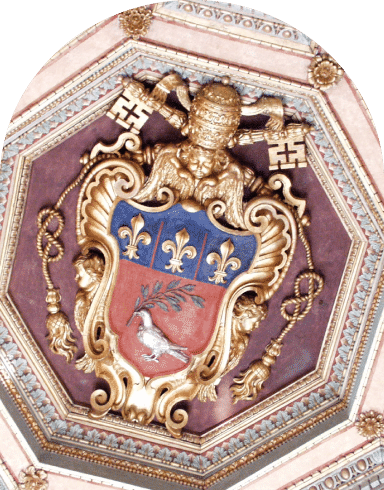 400,00

€
Hidden Treasures: Rome
From the Sublime to the Bizarre
Travel off Rome's beaten path and discover secret symbols in churches, largos and piazzas. This is the tour that takes you from the sublime to the bizarre, filled with hidden mysteries and treasures that you'd never find in any guidebook!
View Tour