Rome, City of Writers
Type
Private walking tour
Group
Contact us for groups larger than 2
R
ome has enchanted writers from across the globe for centuries, and continues to do so to this day. This study tour – which involves a fusion of readings and discussions with visits to places where writers lived and which inspired them – seeks to examine what it is about this extraordinary city that lured writers here in the first place, and then drove them to create enduring works of poetry, prose, and drama. It will take in two very special house museums dedicated to great European writers – the Casa di Goethe, where we'll begin, and the Keats-Shelley House, the latter opened up especially for an exclusive private tour – as well as a stop for espresso-fuelled literary discussion at the Antico Caffè Greco, whose excellent coffee and charming atmosphere have stirred generations of writers for some two and a half centuries. From there we'll make our way to the Villa Borghese, where Goethe composed part of his thrilling lyrical drama Faust, taking a walk en route along the Pincio hill, which boasts breath-snatching views of the city and which John Keats strolled over when he lived nearby. We'll pause here to think about Anthony Burgess's imaginary encounters between Keats and the Roman sonneteer Giuseppe Gioacchino Belli and Pauline Bonaparte, sister of Napoleon. And from the vantage point of the Keats-Shelley House overlooking the Spanish Steps, we'll end the tour, reading, and pondering over a glass or two of prosecco, the work of Keats, Shelley, Byron, and Dickens, whose vivid descriptions of the city bring it to life in a multi-sensory swirl.
Related
Tours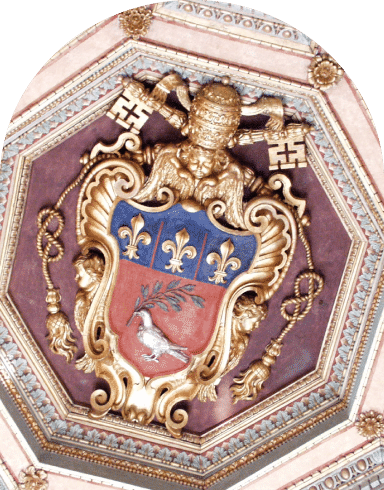 400,00

€
Hidden Treasures: Rome
From the Sublime to the Bizarre
Travel off Rome's beaten path and discover secret symbols in churches, largos and piazzas. This is the tour that takes you from the sublime to the bizarre, filled with hidden mysteries and treasures that you'd never find in any guidebook!
View Tour