Rome Through Romantic Eyes
Type
Private chauffeured tour
Group
Contact us for groups larger than 2
R
ome held a special place in the minds and imaginations of Romantic poets from Britain and from all over Europe, who came here to seek out the city's thrilling classical past, its beauty, and its milder climate. This tour will focus on those aspects of the city that haunted and inspired these poets to produce some of their best and best-loved work. Beginning on the city's outskirts, at the Non-Catholic Cemetery by the ancient Roman pyramid of Caius Cestius, where John Keats and Percy Bysshe Shelley are buried and which Oscar Wilde described as 'the holiest place in Rome', we'll proceed to the beating heart of the city, Piazza di Spagna, then an area brimming with guesthouses, including the places where Keats, Shelley, and Lord Byron stayed when they came to Rome. The tour will end with a special opening-up of the Keats-Shelley House, where young Keats died in 1821 and which has served for more than a century as a testament to his memory and to the lure of Rome over the Romantic poets. Following a private tour of the exquisite collection by the curator, we'll end with an aperitivo and refreshments overlooking the world-famous Spanish Steps.
Related
Tours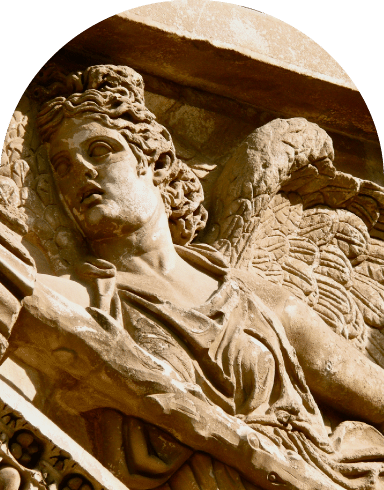 640,00

€
Secret Door to Rome Full Day Tour
Uncover what lies beyond the "Secret Door" of Rome! Set off with your expert private guide on this full-day walking or chauffeured tour to visit the many secrets that Rome has to offer — from quiet hidden piazzas and churches to the many mysterious symbols that drape the mighty Pantheon.
View Tour