The Ancient Port City of Rome: Ostia Antica Full Day Immersion
Type
Private walking tour
Rates
€460 up to 5 ppl, €60/extra person
Group
Contact us for groups larger than 7
W
ith your expert guide, you'll arrive at the Piramide train station where you'll see a 2,000 year-old Roman Egyptian-style pyramid marking the ancient gateway to the ancient road to Ostia, Rome's port city. On the train to Ostia Antica your guide will describe the background, history and daily life of this important archaeological site. Exploring the vast well-preserved archaeological park immersed in the green fields and pine and cypress forests of the Roman coast, we'll take off on an archaeological adventure to explore what was a thriving port town settled in the 4th century B.C.E., with a population of around 80,000 people at its height.
We will enter the city as the ancients did - through the gateway guarded by the colossal statue of Minerva Victoria. This vibrant port city boasted not only multi-storied apartment buildings, taverns, laundromats, and a public latrines but an impressive Greek-style theater erected by Agrippa with seating for 2,700 people on three levels. Behind the theater is the merchant or corporation square, a commercial center with over 70 offices ranging from companies of foreign representatives from all over the ancient world to local workers' guilds. A mosaic preserved in the floor outside of each office depicts the company trade from ship repair to importers of animals from Africa for the games in the Colosseum.
While commerce was extremely important, religion was taken just as seriously. Dozens of temples and sanctuaries represented a variety of gods from Hercules and Venus to Yahweh and the Christian God, all mingling together and representative of this multicultural population.
An important part of this visit is the small on-site museum featuring beautiful works of art found during decades of excavations, including the statue of Mithras Slaying the Bull from the Baths of Mithras, exquisite sculptures of Venus the goddess of love and elaborately carved sarcophagi. We'll visit what was once a full production bakery as well as an ancient fast food restaurant which looks like it could still be serving today! We will also enter some off-the-beaten-path sites featuring detailed mosaic floors and frescoes and see the remains of a gym (palestra) that showing boxers, gladiators, and an ancient representation of a soccer ball, and the local fire department. And the piece de la resistance will be a visit to the ruins of the ancient Jewish Synagogue with its oven for baking unleavened bread, the first in the Western World.
Related
Tours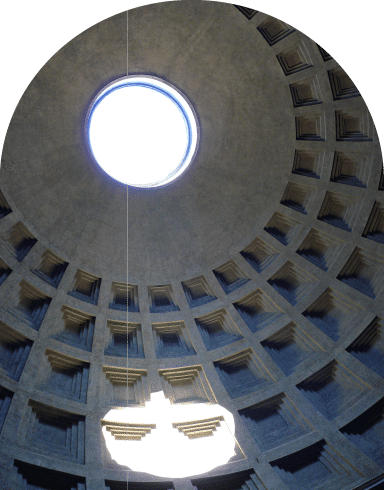 195,00

€