Capitoline Museums
Our Favorite Hidden Treasure
Type
Private walking tour
Rates
€250 up to 5 ppl, €30/extra person
Group
Contact us for groups larger than 7
T
he Capitoline Museums is the world's first public museum and features the famous collection of rare bronze ancient sculptures donated by Sixtus IV that somehow survived, even when thousands of others were melted down throughout the Middle Ages to make weapons. We'll follow the history of Rome through its art, visiting masterpieces ranging from Renaissance paintings to the incredibly rare bronze and gilded equestrian statue of Marcus Aurelius, displayed in a new gallery created specifically for it. This poignant portrait of the philosopher emperor is the only known Roman equestrian statue and was only spared because it was thought to be the Christian Emperor Constantine! Another striking bronze is the preternatural Etruscan she-wolf with babies Romulus and Remus, representing the legend of the founding of Rome. The Esquiline Venus, the Dying Gaul, the colossal head, arms and legs of the statue of Emperor Constantine are just a few of the fine sculptures we'll see, clearly showing the stupendous quality of ancient Greek and Roman art. We'll explore the layers of Rome's history hidden within the museums, including ancient Etruscan and Roman temples and passageways and an evocative underground gallery that exposes the ancient temples dating back to the 6th century B.C.E. ending with a magnificent "secret" view over the Roman Forum - a photo opp you won't want to miss! After our museum visit you may choose to take an elevator ride to the rooftop terrace of the Monument to Vittorio Emanuele II for what is without doubt the best view of Rome, where your guide will demonstrate the layout of the Eternal City.
Related
Tours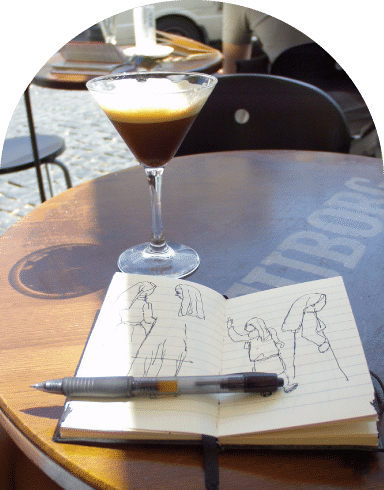 340,00

€
Artist Field Day in Rome
Enjoy a fun artistic field day in Rome, sketching or painting with an Italian artist. Take home your captured impressions after a day of creative exploration in the heart of the Eternal City.
View Tour