Fabulous Rome Highlights of the City Center
Type
Private Walking Tour
Rates
€360 up to 5 ppl, €40/extra person
Group
Contact us for groups larger than 7
L
et your private guide take you to fascinating architectural masterpieces from the Pantheon to the Spanish Steps. Visit charming piazzas, bubbling fountains, and baroque churches for a tour of Rome's incredible historical sights while also going off the beaten path to uncover treasures that remain hidden to most.
This walk takes you through the incomparable historic city center of Rome, where stunning piazzas filled with theatrical fountains, dramatic Baroque and Renaissance palaces of the nobility and churches filled with artistic masterpieces are all connected by tiny and charming cobblestone streets, making for a wonderful visit to be remembered for a lifetime. Seeing these sites is only half the joy - the other half is hearing the intriguing history of the people who created them, from the most powerful popes and nobles like Sixtus IV and Urban VIII to the art stars of the times, such as Raphael and Michelangelo, the ever-feuding and famous rivals Bernini and Borromini and the wild genius Caravaggio. Works of each of these great artists will be seen along the way.
We will visit many well-known sites such as the ancient Roman Pantheon and the Baroque Spanish Steps, as well as off the beaten path sites of a secret monastery garden and a nearly hidden, yet giant remnant of the ancient aqueduct system. It is our pleasure to reveal the most interesting details, legends and bizarre truths that are to be found in this amazing city center. An important part of visiting Rome is a stop for a culinary treat such as a creamy espresso or cappuccino at Tazza d'Oro or a delicious gelato at an artisan ice cream producer.
Come on this delightful stroll with us and delight in a vision and memory of resplendent Rome, replete with stories of virgins and fountains, Papal bumblebees, artistic genius, rivalry and revenge that reveal the truths, facts and legends of Rome's historic heart.
Related
Tours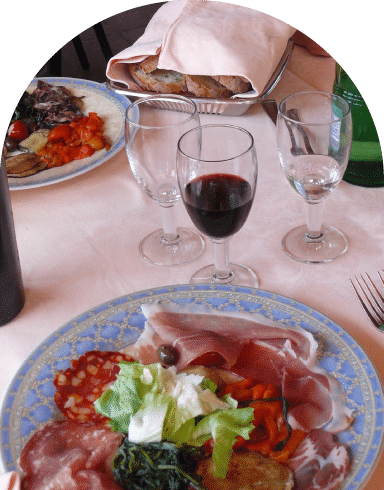 465,00

€
Rome by the Bite
Complete Food Lover's Tour Including All Tastings
Private tour with guide/food expert/sommelier, all tastings included. This is our most extensive private food tour. It focuses on Rome's vast array of culinary specialties, incredible wines, and food oriented culture.
View Tour