Pompeii Guided Tour & the Amalfi Coast with Private Chauffeur & Guide
Group
Contact us for groups larger than 3
S
et off on a full-day adventure with a private driver and a private tour guide, and explore the evocative city of Pompeii and the Amalfi Coast. To complete a perfect day, visit the cliff-side village of Positano or Ravello for a traditional Amalfitano lunch at a scenic local restaurant. This tour takes you from your Rome hotel down to Pompeii where you will meet your private guide. You'll enjoy the morning touring Pompeii with your archaeological guide, who will reveal the secrets of this evocative city. After Pompeii you may choose to visit one of the following: the Amalfi Coast (for beautiful villages and lunch with a view), the city of Naples (for the highlights, museums and lunch in the city) or the archeological site of Herculaneum (for more archeology)! The driver and guide are yours for the day and you can customize this itinerary to your interests. The full day takes around 12 hours, with about 8 of them spent with your tour guide and the rest of the time in the car with your driver, coming from and going back to Rome. We will make restaurant recommendations and bookings, advise you on any extra ticket costs and happily tailor your itinerary together with you. Please let us know if you have children with you, and we will be sure to make the tour child-friendly and extra fun for the whole family.
Related
Tours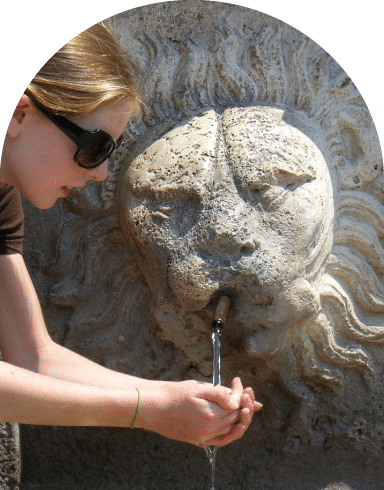 640,00

€
Vatican City, Fabulous Fountains & Piazzas Full Day
Visit the best of Renaissance and Baroque Rome on a private guided tour of the Vatican Museums, the Sistine Chapel, St. Peter's Basilica, and Rome's most important Piazzas and Fountains. Get the best of the Vatican and the best of historic Rome in a single day. Skip the line with reserved entry tickets.
View Tour