Rome Market Visit & Cooking Class
Type
Private walking tour
Rates
€450 up to 2 ppl, €80/extra person
Group
Contact us for groups larger than 7
W
e offer you the chance to fully explore the world of Roman cuisine. The day starts with learning about and shopping for fresh Italian ingredients before a hands-on (or you can sit back and watch!) cooking lesson, after which you will enjoy the fruits of your labors during a wonderful meal in a Roman home. We can either take you to a large market or to several small family-run gourmet Italian food shops to buy the freshest, most delicious Km 0 ingredients. These shops include local vegetable markets, a wine enoteca, a bakery, a fresh pasta shop, a cheese shop, and a deli. You will learn about a wide variety of classic foods and wines and how to order them. You can also shop for ingredients to take back home!
Then you're off to our chef's kitchen where you will prepare a traditional lunch with your chef, while learning about traditional methods of preparation and enjoying some antipasti and prosecco. The grand finale: lunch! Weather permitting you will dine on a private terrace surrounded by lush plants. Otherwise you will eat inside in a lovely dining room in your chef's home or class venue.
Our menus are planned using fresh, seasonal ingredients and can suit all dietary preferences and requirements. Please inform us ahead of time of your special needs. If you are interested in specific culinary topics, let us know and we will provide you with the experience you are looking for!
This market tour and cooking class is approximately five hours. Ingredients and wine for the meal are included in the tour cost. We select excellent wines and mineral waters for this meal. If you would like to try a super Tuscan or a Brunello we are happy to provide this experience at an extra cost.
Related
Tours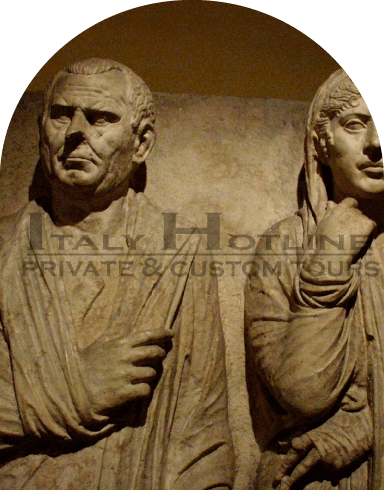 365,00

€
Ancient City Express
In only half a day you can explore the best of Ancient Rome with a private guided tour of the Roman Forum, the Palatine Hill, and the Colosseum. With just a few hours your private guide will help you experience the top sights. Skip the line with reserved entry tickets.
View Tour